This article is intended for IT Support at schools with Linewize Community who use School Manager to manage students' access to their network and internet connections.
Parents and Guardians
In this guide, we use the term parent to include guardians and other legal custodians. Linewize will not arbitrate disputes between parents.
Student data sharing allows parents to see an aggregated view of their child's usage data on school-managed devices for the current day or an overview of the last seven days.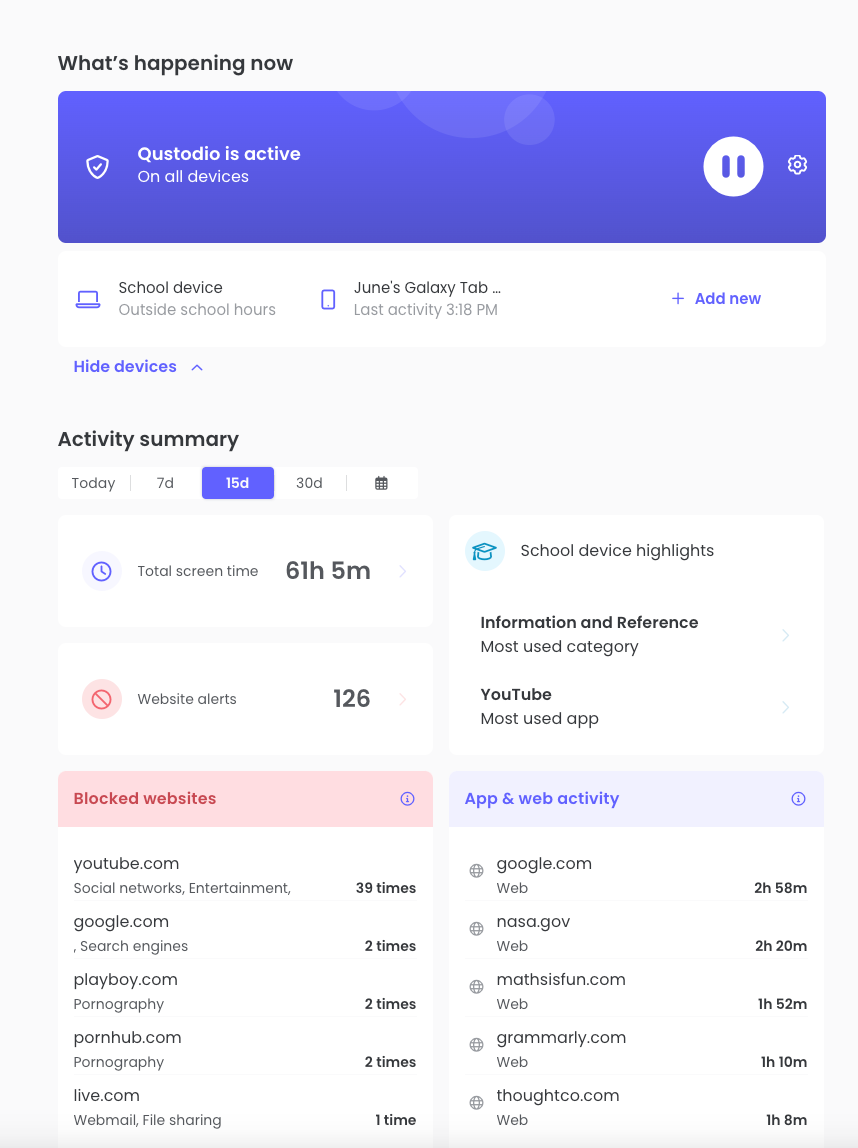 Parents will also be able to see the most used apps and websites and the most used categories. Community determines usage by counting network hits on apps and websites.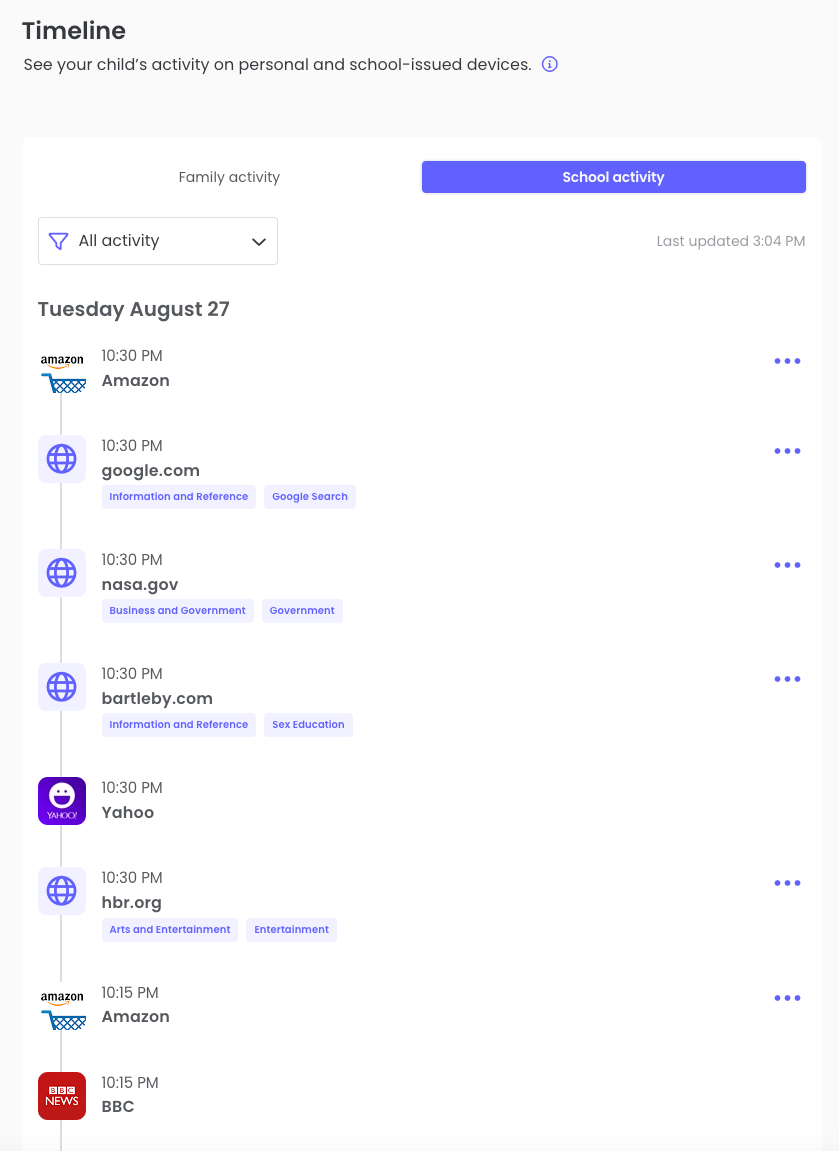 For more information about data and privacy, refer to our Privacy Policy.
Enabling Student Usage Sharing
Warning
You must ensure all student and parent information is correct in your School Information System (SIS) or other source of truth before enabling Community. Community relies on your data being accurate to deliver services and correctly add parents and students together. More information can be found in the following articles:
To enable student usage sharing:
Go to School Manager > Configuration > Community > Configure Community.
Enable the Share Student Usage and Insights checkbox.
Select Save.