This article is intended for IT support with a Global/ Owner Administrator user role.
You can use School Manager's Test Policy Tool to check whether your Filtering Policies are blocking or allowing access to websites for specific users. You can use this tool to understand how existing policies are applied and troubleshoot cases where users are incorrectly blocked from or given access to content. You can edit or delete existing policies using the Test Policy tool and immediately test them again.
Using the Test Policy Tool
In School Manager, go to Filtering > Content Filtering.
Select Test Policy.
Type in a Website, such as youtube.com
Type in at least three characters of a User's name and select them from the dropdown, for example, Jon.
Select Check.
The search will display whether the user is blocked or allowed and any matching filtering policies.
Info
If a student is currently in an active class, the search results will display the name of the class and the enforced Classroom filtering policies, as shown in Fig 2.
Info
If a domain or URL does not return a signature after being entered, it may not have been categorized. Contact Linewize Support with the site's details and request categorization.
From this window, you can disable, enable, modify, or delete the policy but selecting the icons respectively.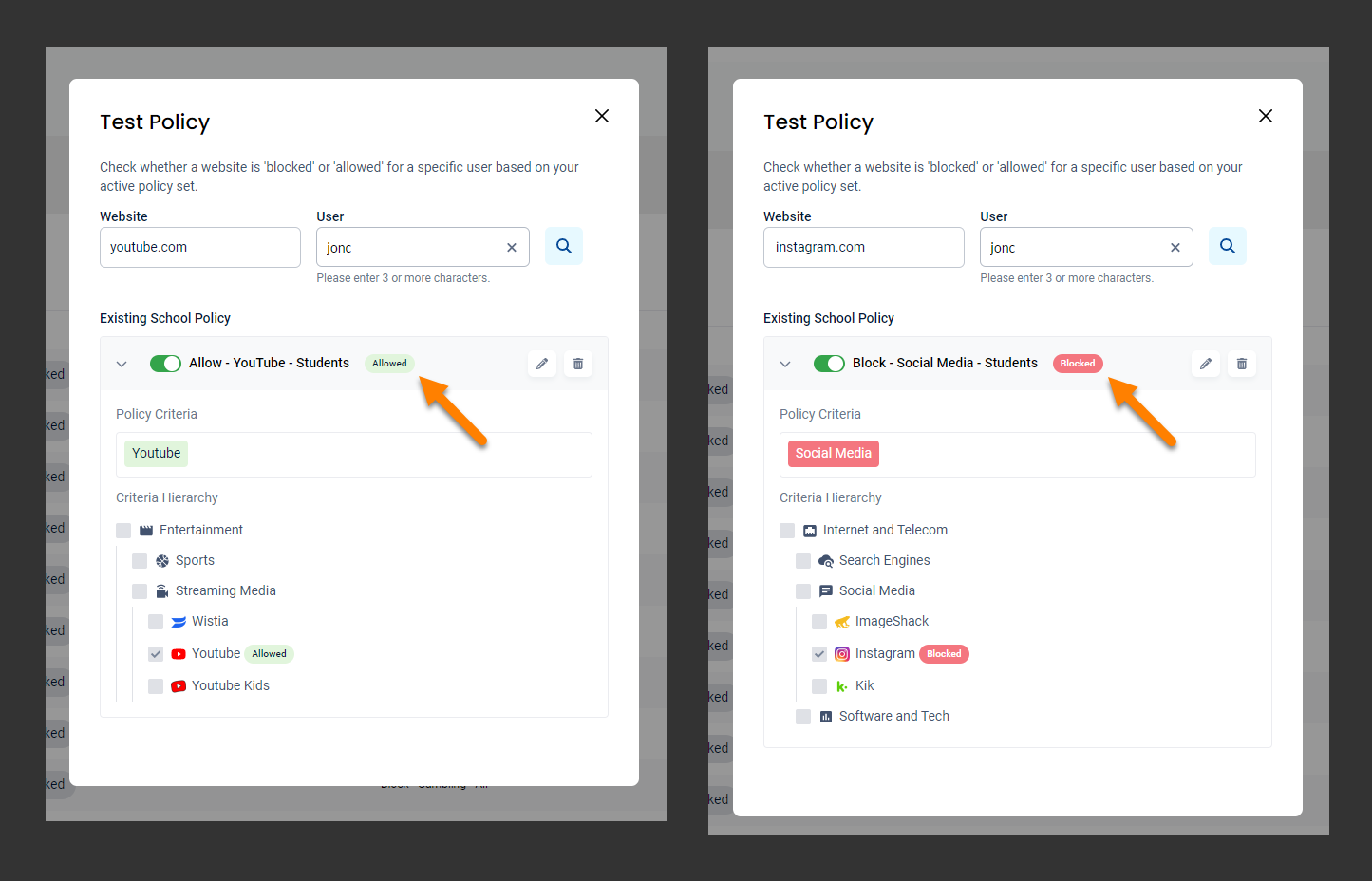 Fig 1. Filtering rules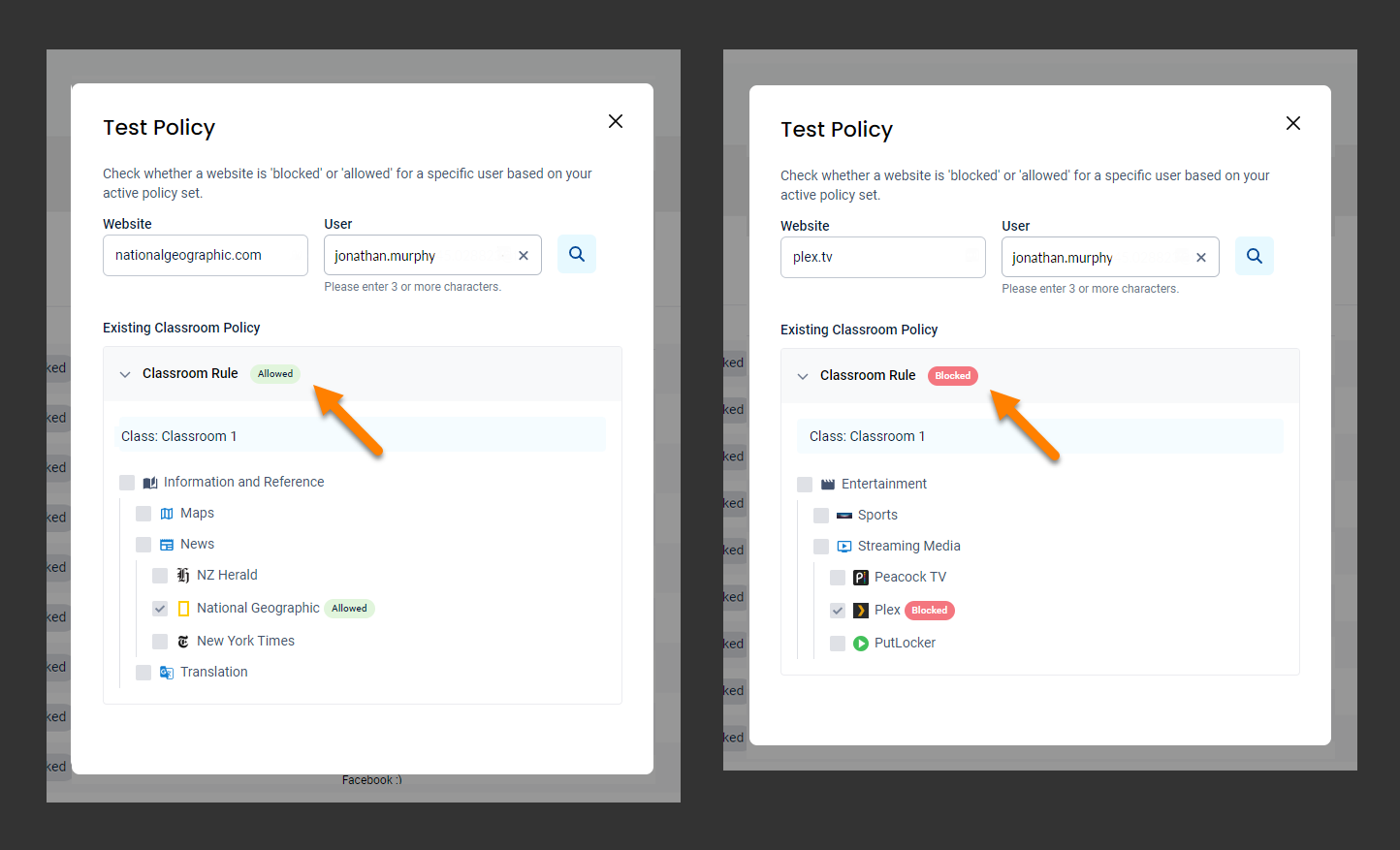 Fig 2. Classroom rules.