This article is for IT Support at schools using Linewize Community.
Community Parent Management in School Manager allows you to add parents' details to students at your school. Parents can then use Qustodio to connect to their children. This will let them see an overview of their children's school internet usage and use Community features enabled by your school. This article outlines the process of uploading parent data to School Manager.
Adding Parent Data
There are three ways to add Community parents into School Manager:
Print this PDF as a quick reference to the articles for syncing and importing data.
Parent Data Integration (SIS)
You can upload parent information to School Manager using a third-party integration synchronizing with School Manager. If your school uses a supported third-party integration or authentication system, you should use this method to associate parents' emails with students' information.
School Manager supports:
Important
You must enable Sync Parent Data for parent details to appear on the student's Manage User page. If this is not enabled, parents will not be added to students when school data synchronizes.
Sync with OneRoster or Classlink
Go to Configuration > Authentication > SIS Integration.
Select Add New, then select OneRoster or ClassLink.
Select the Sync Parent Data checkbox.
Select Submit.
Sync with Clever
Go to Configuration > Authentication > Clever.
Select Sync Parent Data.
Select Sync.
Select Save.
Sync Statuses
If the sync is successful, you can check if the parent information has updated on the students' Manage User page by going to Configuration > Users and Groups > Users > Click on the student's username. The following examples indicate the source of the parent data and that they have been added to their student through SIS integration.

Img 1: Parent Details and Source type

If the sync status on the SIS configuration page indicates a partial success or failure, please reach out to Linewize Support for assistance with troubleshooting.
Parent Data Uploading (CSV)
You can upload parent data to School Manager in CSV format to create parent records and add them to students. Use the OneRoster CSV format if your school has third-party integration and can export the required fields with some data manipulation. Alternatively, choose the Simple CSV format if your school doesn't have access to third-party integration.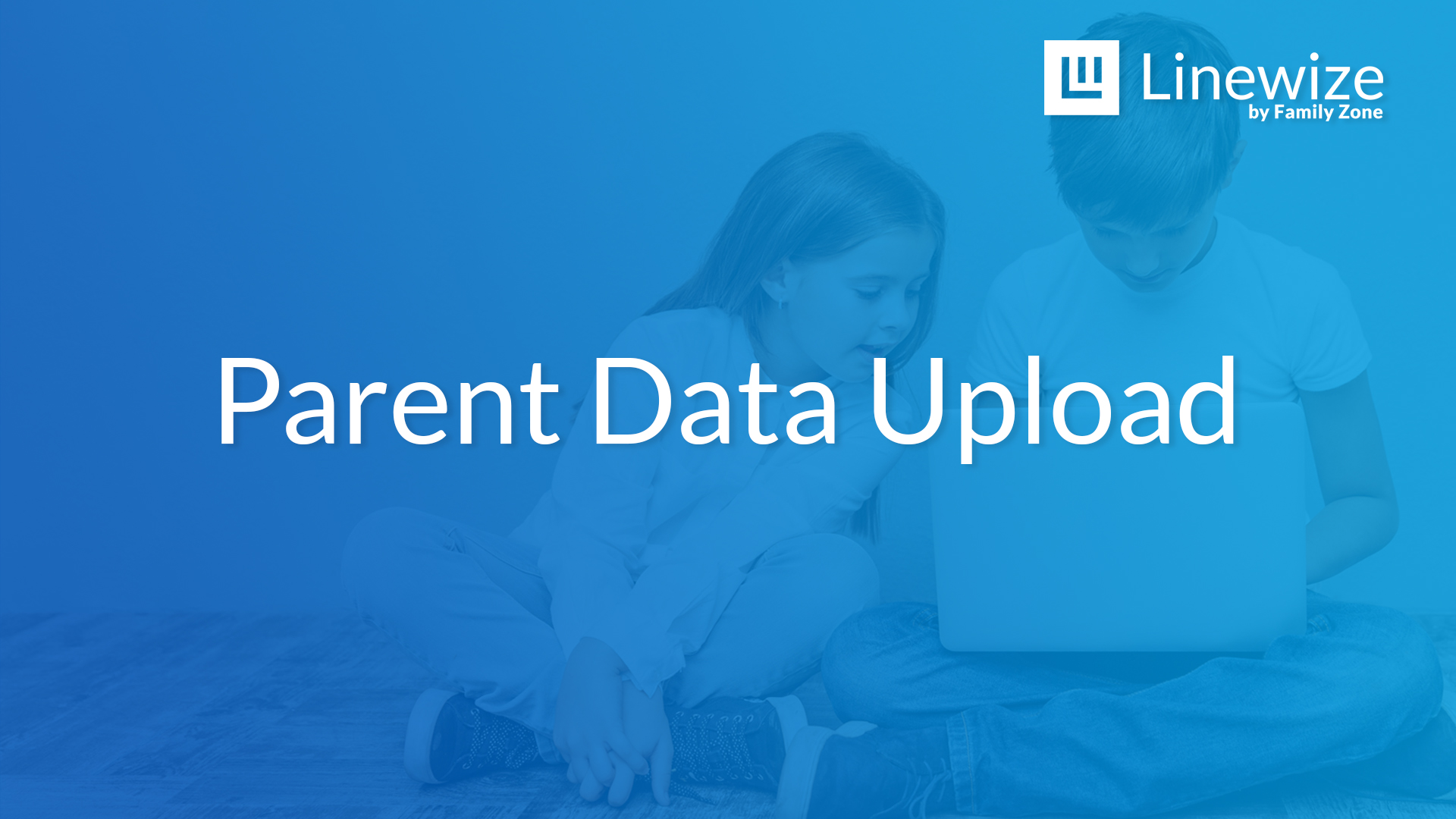 Caution
Follow our guide to formatting your CSV upload correctly. Incorrectly formatted data will result in upload errors.
Upload with CSV file

Img 1: Parent Details and Source type
Go to Configuration > Community > Parent Data Upload.
Click on "simple CSV " or "OneRoster CSV" to download the template.
Add the data to the template and save it as a CSV.
Select Choose File.
Select the CSV file to be uploaded.
Select Save.
Locally Managed Parents
You can create parent records and add them to students directly via the School Manager UI. If you make a parent this way, they will be a Locally Managed Parent within School Manager. Parent Details will appear as Additional Parent on the student's page. For Locally Managed Parents, the Source Type shows "Local."
Adding Parent Data by School Manager UI
Locate or select the student on Configuration> Users and groups > Users.
Select Edit (pencil icon) on the correct student to edit the Manage User page
Under Parent Details, select +Add a new parent.
Search for the parent, select the correct parent's name. If the search returns no results, the +Add a new parent will appear.
Select +Add a new Parent and enter the new parent's details in the Add new parent dialog.


Img 3: Add parent window from the Manage User page

Select Save and Add Parent.