This article is for IT support.
When a user on your school's network tries to access restricted content, they will see a block page instead. This article discusses how to customize the Block Page for devices using Web or Full filtering in School Manager. (If DNS filtering is protecting your users' devices, they will see a basic Block Page with a graphic and message.)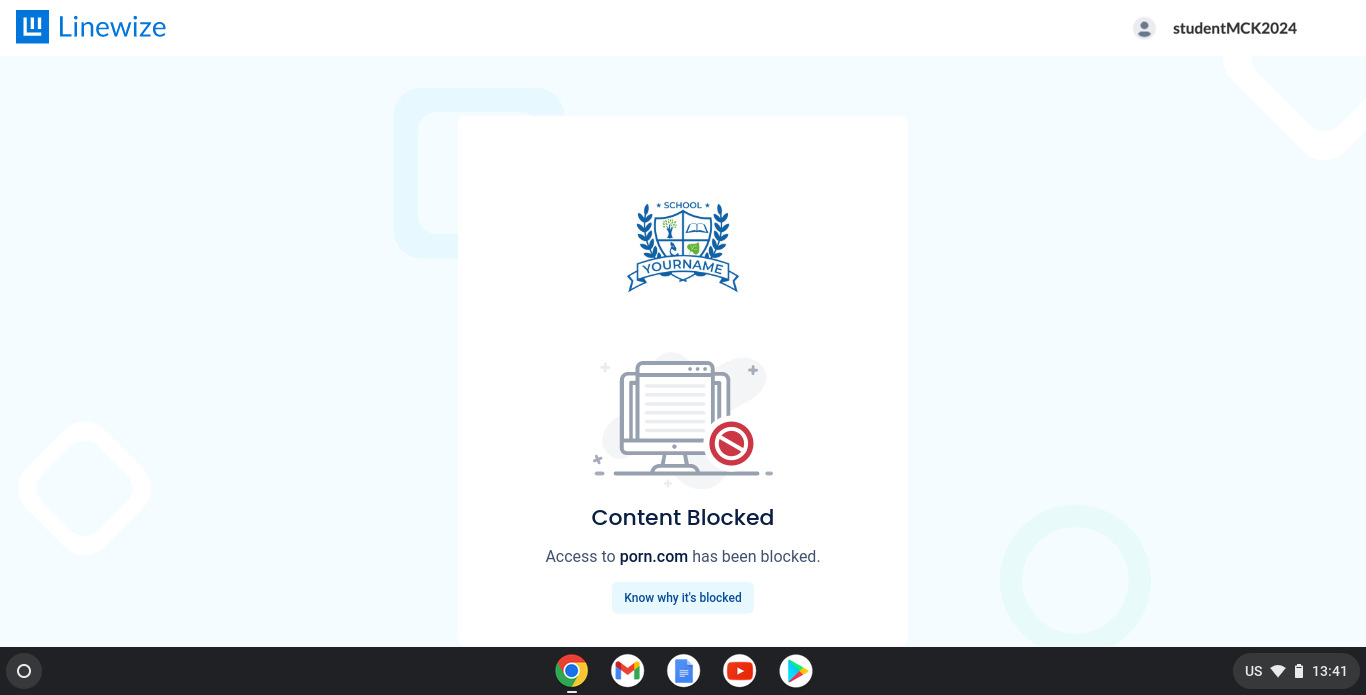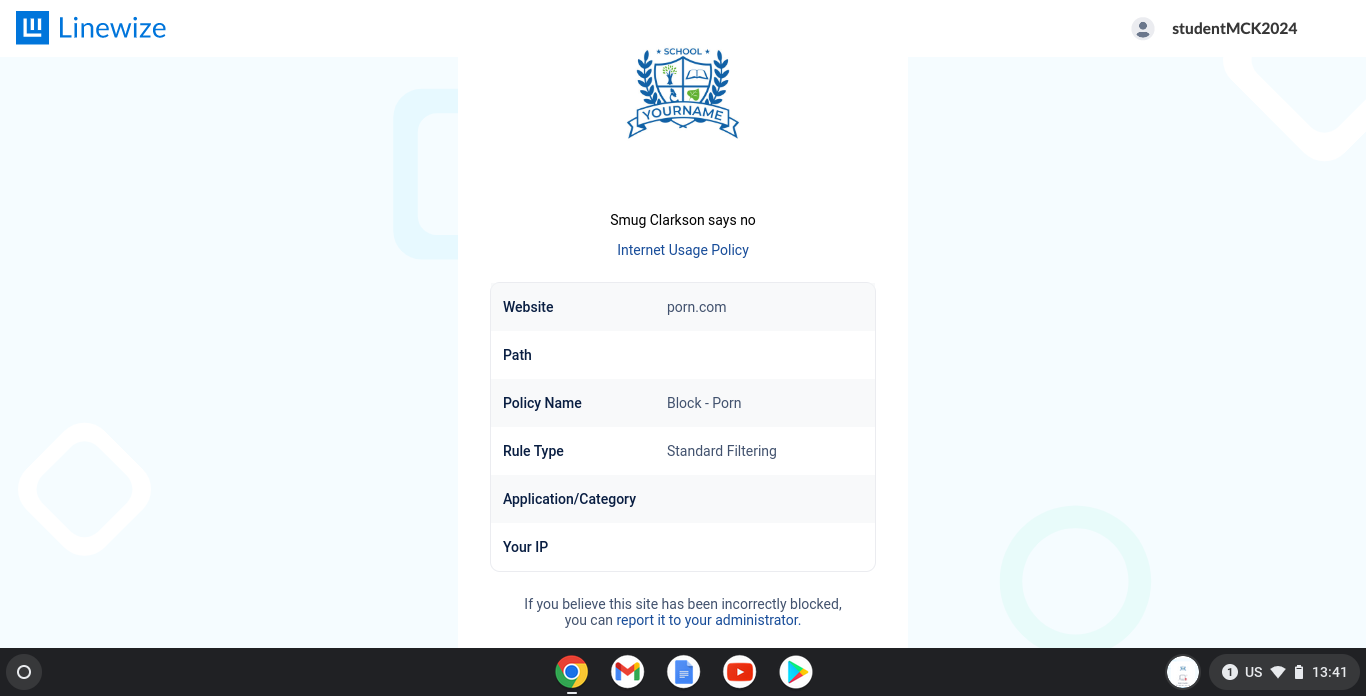 Before You Start
You can set up users, like teachers, who are allowed to log out of the Block Page by going to Configuration > Users and Groups > Groups. The group can be added in step 6, below.
Prepare your logo image with the following recommendations:
100 pixel maximum image height or width
JPEG or PNG image file type
Most image files will be approx 30-120 KB (maximum file size is 5 MB)
Create at least one Filtering Rule with Blocked Page enabled.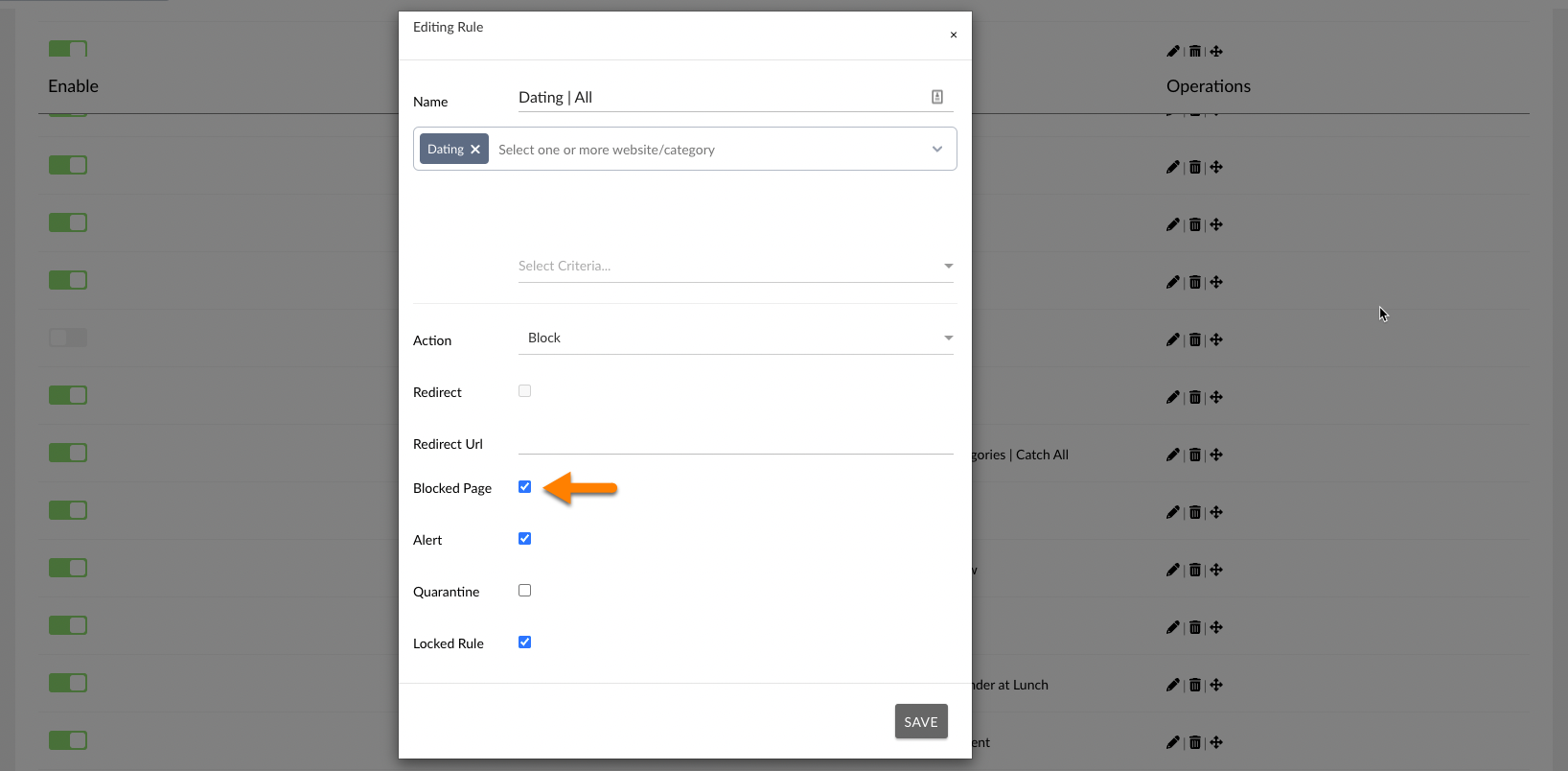 Customizing a Block Page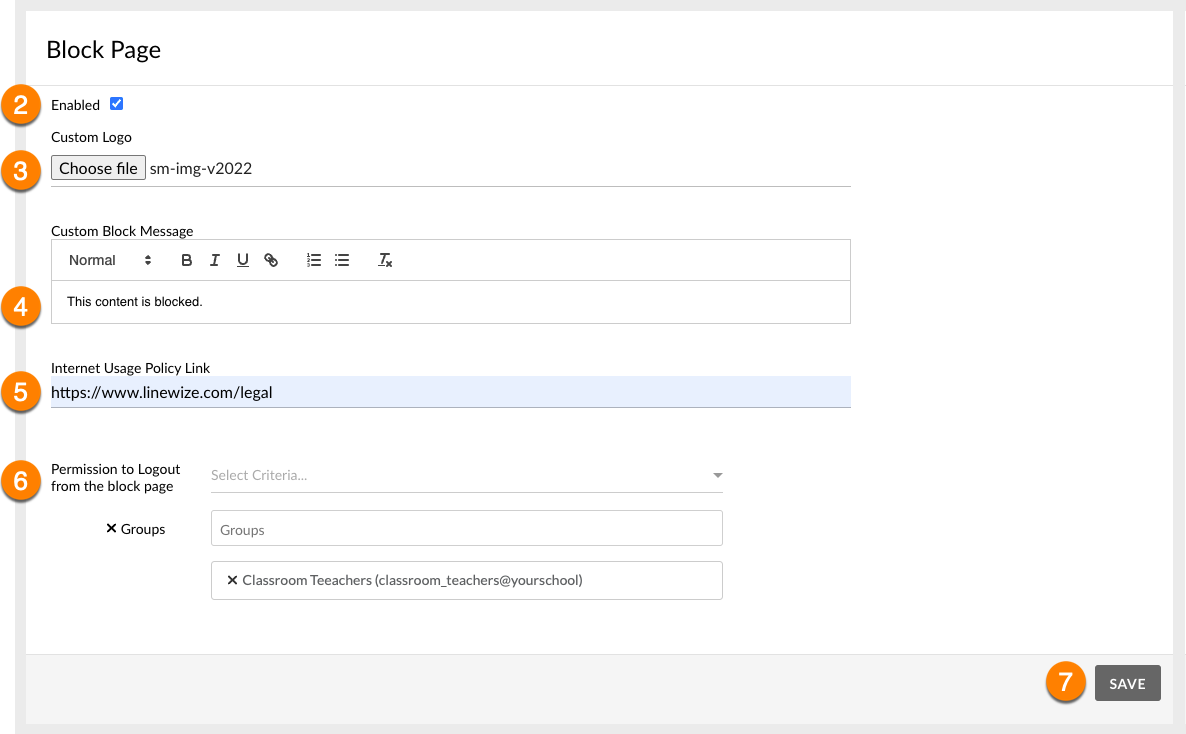 Go to Configuration > Block Page.
Select the Enabled check box.
Select Choose File in Custom Logo. Select your image file.
Type a plain text message (no formatting, HTML) visible to your users into Custom Block Message.


Tip

We recommend about 100 characters including spaces, however there is no maximum character limit. If you add a link to the Custom Block Message, it will not be clickable.

(Optional) Paste or type the link to your school's Internet Usage Policy.
(Optional) Allow specific Groups, like teachers, the ability to log out of the filtering by selecting the dropdown in Permission to Logout from the Block Page.


Note

The Logout button is located in the top-right side of the user's browser window.

Group allows any user in the Group to access a Logout button (example Teachers).

Exclude Group will prevent the logout button from being displayed to users in the Group (example Years K-3).

Select Save.
Block Page Troubleshooting
A simplified Block Page is displayed when DNS filtering is used on school managed iPads with Linewize Connect deployed through a school's MDM or BYO iOS/iPadOS devices running Family Zone Connect in Filter-only mode in Australia and New Zealand. The DNS Block Page cannot be customized.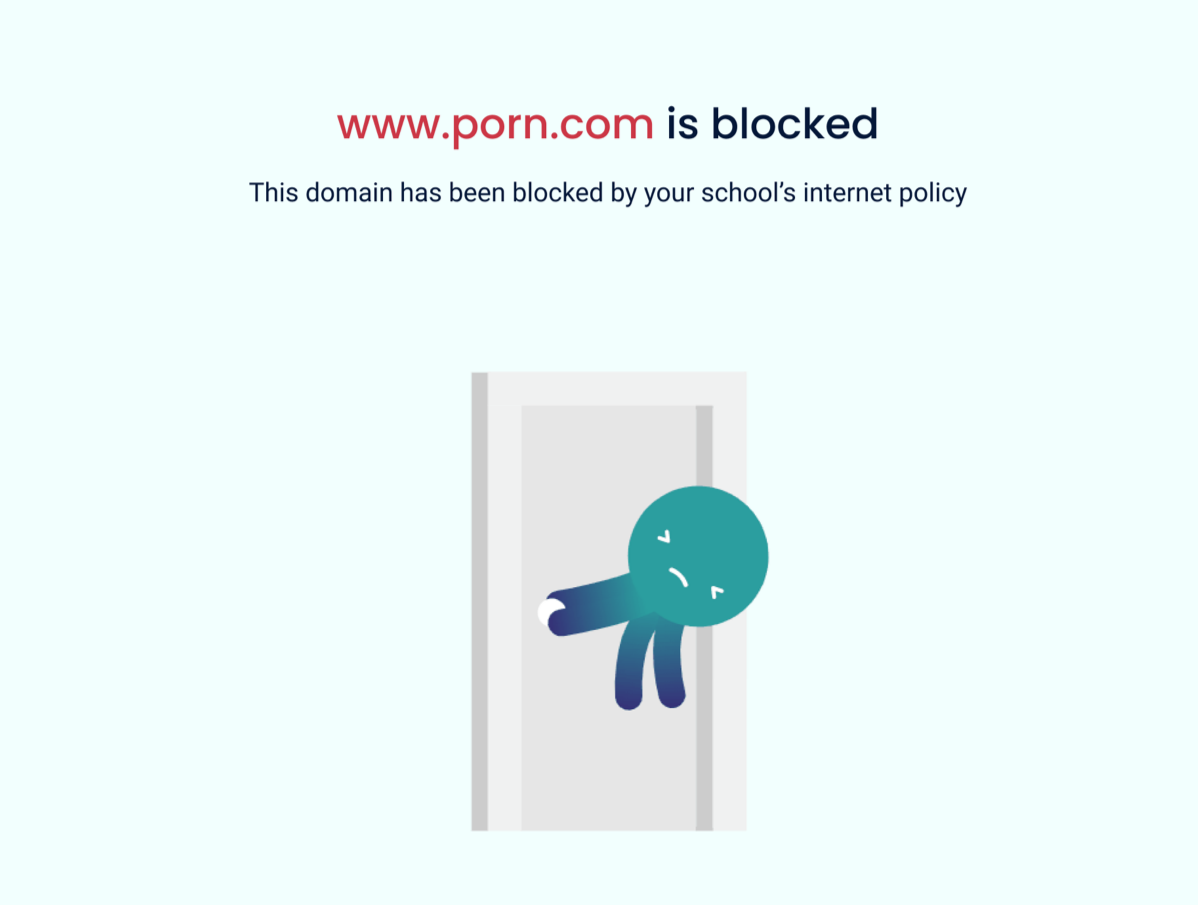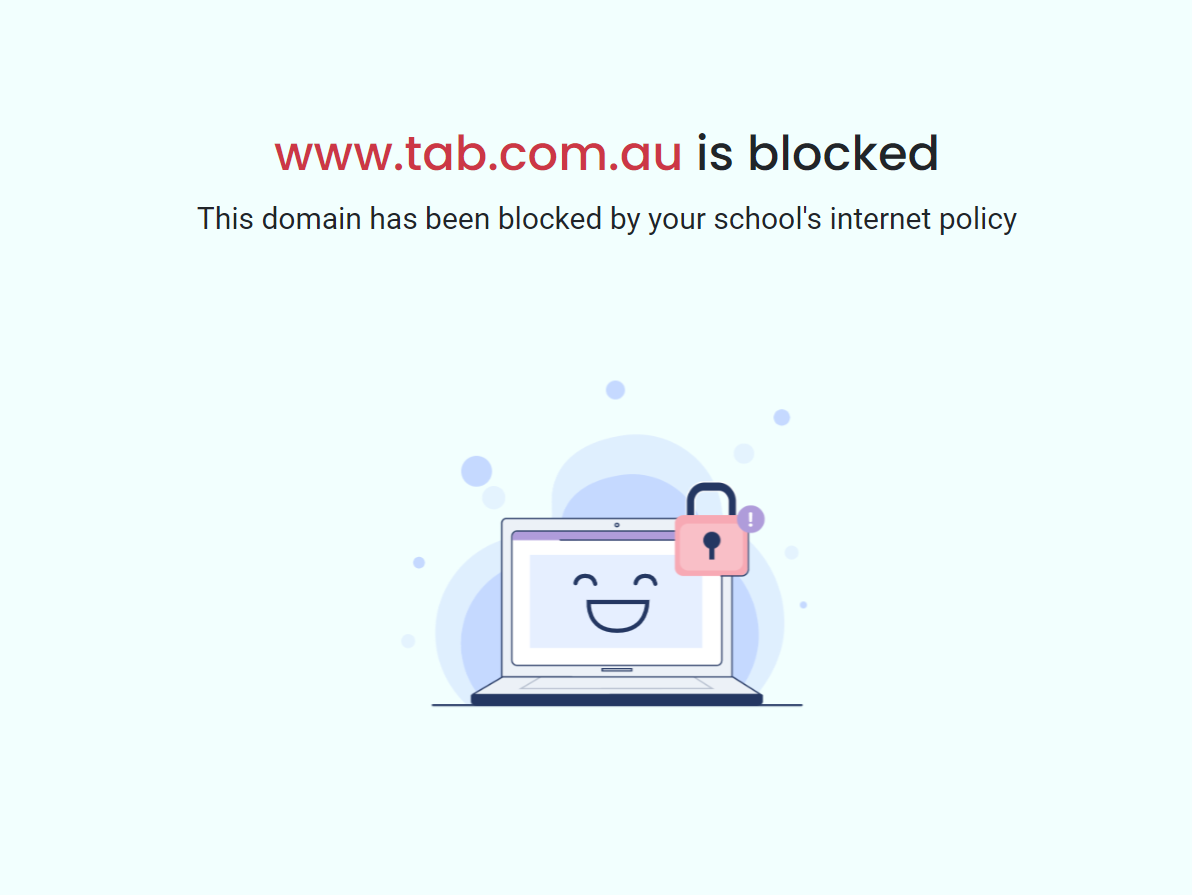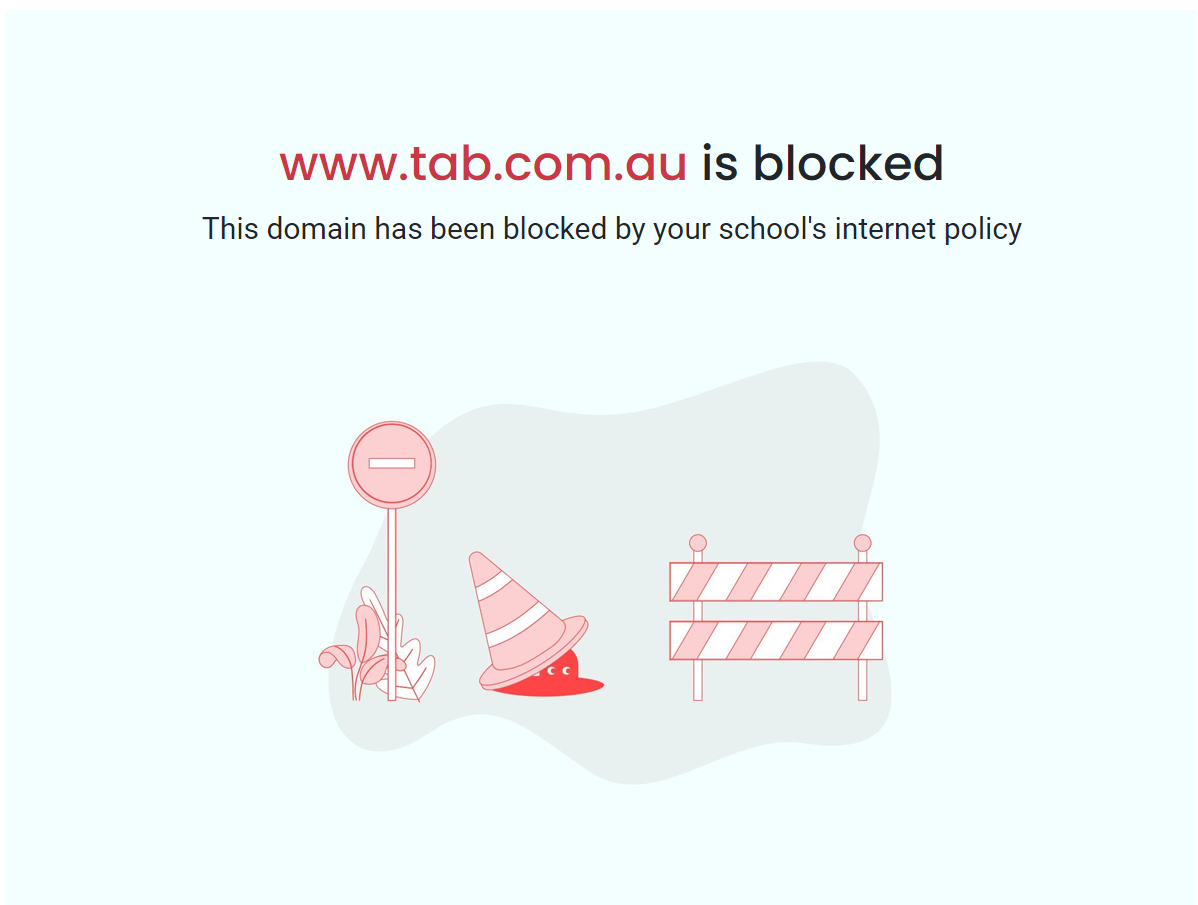 The Block page doesn't appear
If the Block page doesn't appear, check to see if Block Rules on the content filtering page have the Block toggle enabled.

The users are getting a "This site can't be reached" error
Devices using only Linewize SSL Certificates on your physical network may display an error message instead of Block Page when HTTPS Inspection has not been enabled.

The users are getting a "Your connection is not private" error
Block pages will not be shown on computers that do not have Linewize Connect, Family Zone Connect or Linewize CA Certificates (SSL) installed. For example, Guest devices on your physical network that have not installed the Linewize CA Certificate and see "Your connection is not private" or "Log in to network" messages.

If you see an error not listed here, contact Linewize Support.