This article is for IT support.
When users on your school's network try to access restricted content, they will see a block page instead. You can customize the Block Page for devices using WEB filtering in School Manager. DNS filtering users will see a basic Block Page with a graphic and message.
Figure 1: Block page for DNS Filtering users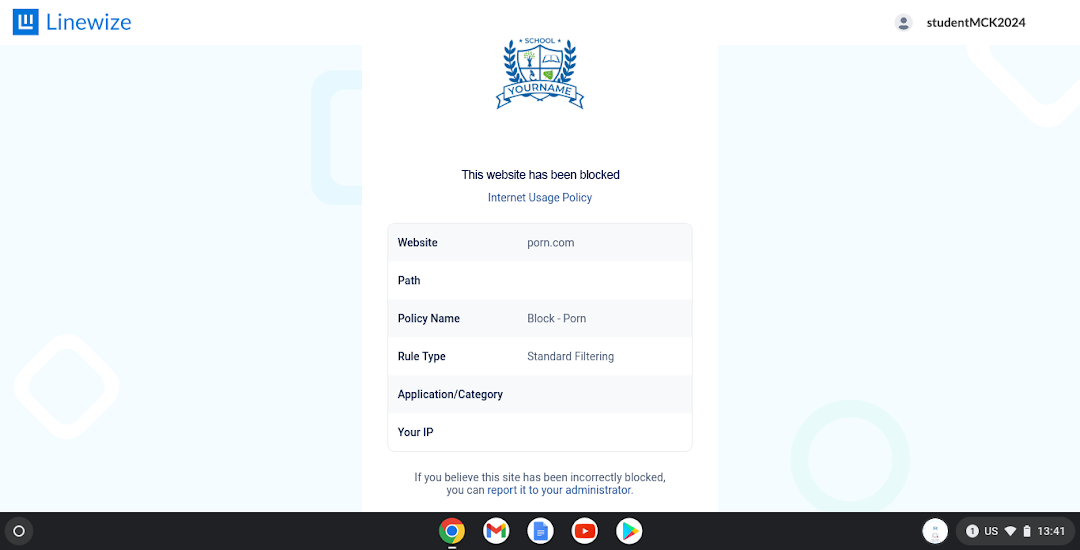 Figure 2: Block page for WEB Filtering users
Before You Start
1. Prepare your logo. It must Your logo image must meet these requirements:
Dimensions: No more than 100px height and width.
Format: JPEG or PNG image file type.
File size: Less than 5 MB.
2. You must enable the Block Page option on at least one Filtering Policy.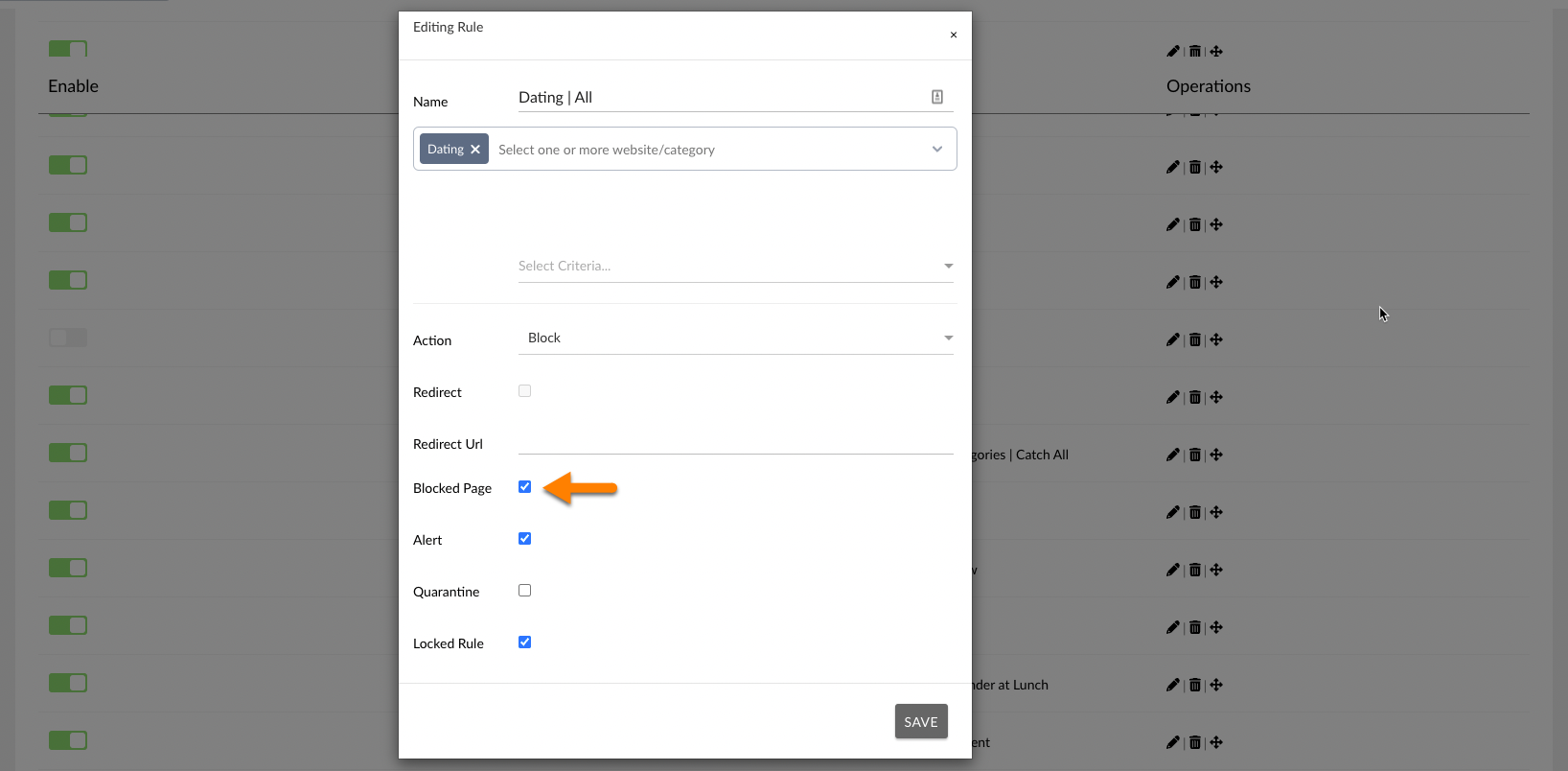 Figure 3: Enable Block page option in School Manager's Policy configuration
Customizing a Block Page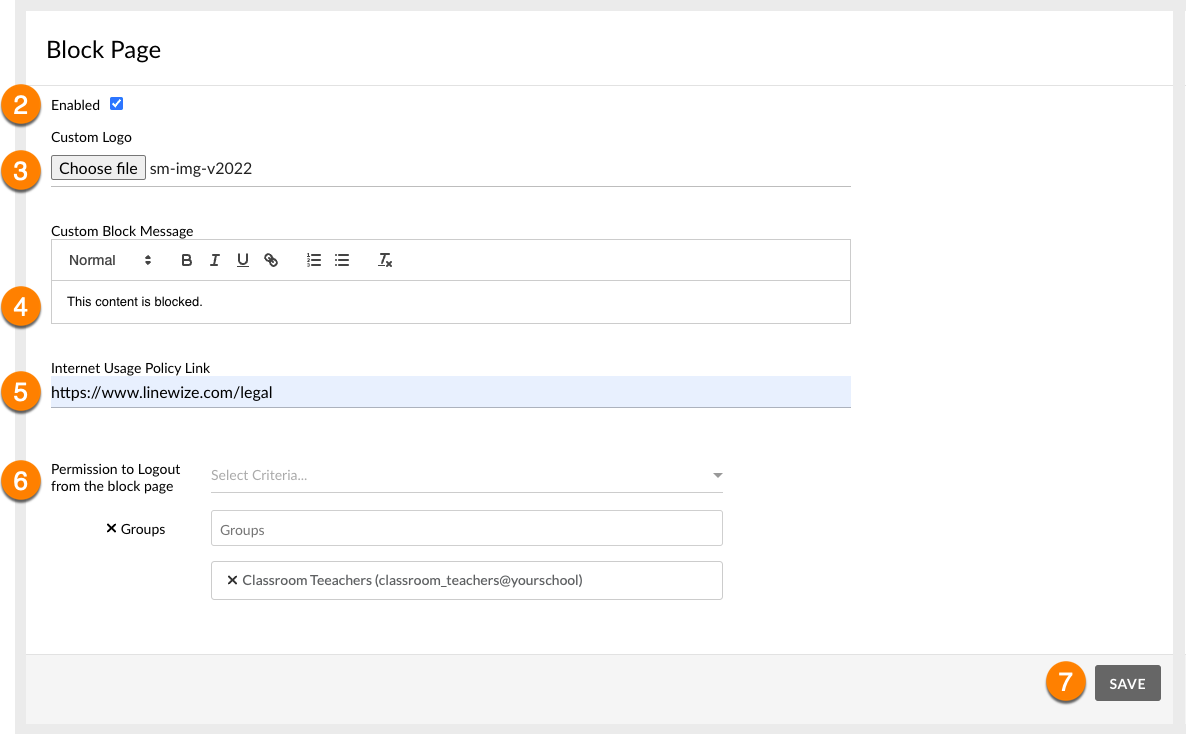 Figure 4: Block Page Configuration page
Inside School Manager, go to Configuration > Block Page.
Select the Enabled check box.
Select Choose File in Custom Logo. Select your image file.
In the Custom Block Message field, you can add a custom message no longer than 50 words.
(Optional) Paste or type the link to your school's Internet Usage Policy.
(Optional) Allow specific Groups, like teachers, to log out of the filtering by selecting the dropdown in Permission to Logout from the Block Page.
Select Save.
DNS Block Page
If your school uses DNS Filtering for your iOS/iPadOS devices, users will see a simplified Block Page on iOS/iPadOS devices. You cannot customize the DNS Block Page.
Figure 5: iOS/iPadOS-specific block page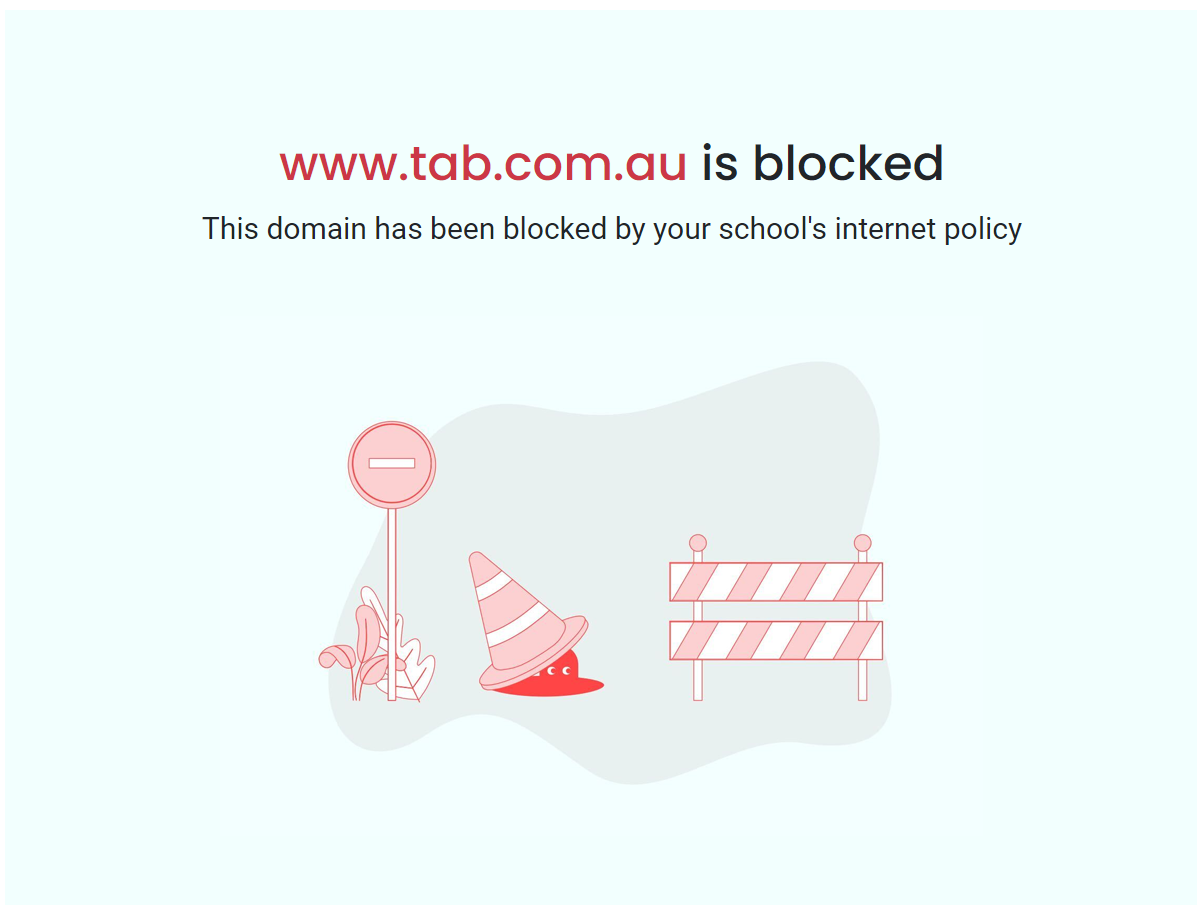 Figure 6: iOS/iPadOS-specific block page
Troubleshooting your Block Page
If you encounter an error not listed here, contact Linewize Support.
The Block page doesn't appear
Check that the correct filtering policy has been enabled.
Check the filtering policy that should block the website you're testing with and confirm the website is blocked under the correct policy.
(Optional) You can test the filtering policy by using the Test Policy tool.
Check if you've enabled the Block Page option on the filtering policy.
If the block page still doesn't appear, please contact Linewize Support.
Users receive "Your connection is not private" or "Log in to network
errors
You will not see Block pages on computers that do not have Linewize Connect or Linewize CA Certificates (SSL) installed.
You can resolve this issue by deploying Linewize Connect to the device or advise users that websites blocked by your school's policies will display this error.