By default, School Manager automatically updates your school's device(s) outside of school hours. However, the Linewize Support team may instruct you to manually update your device to assist with troubleshooting or resolving an issue.
Note
When manually updating a device, it will be offline for approximately 10 minutes.
Manually Updating a Device
Begin by switching to the device you need to update.
Select Debugging > Device Updates
Check that your device settings are correct
Select Update. The update will immediately begin to run.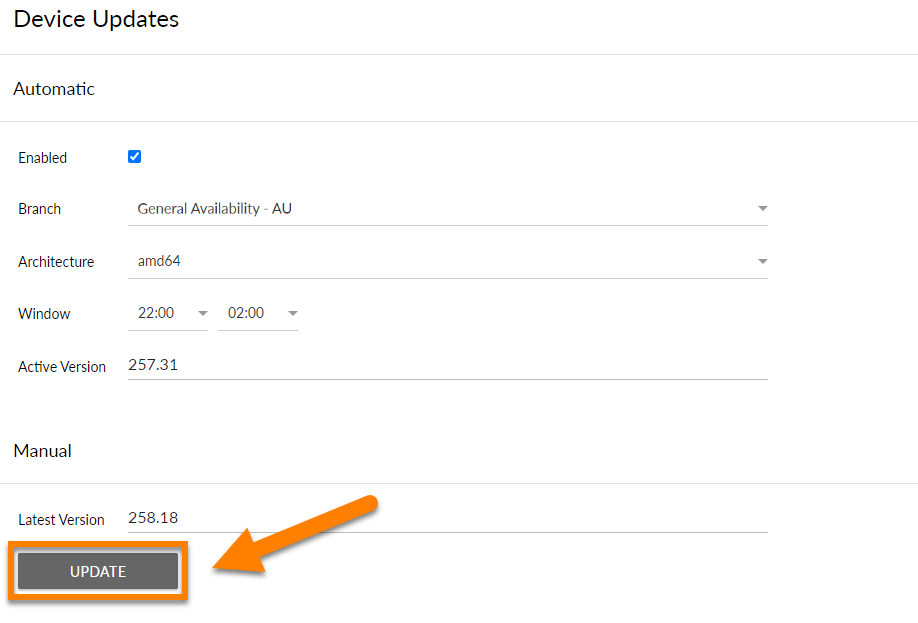 A log will appear. Once the log is complete select Restart.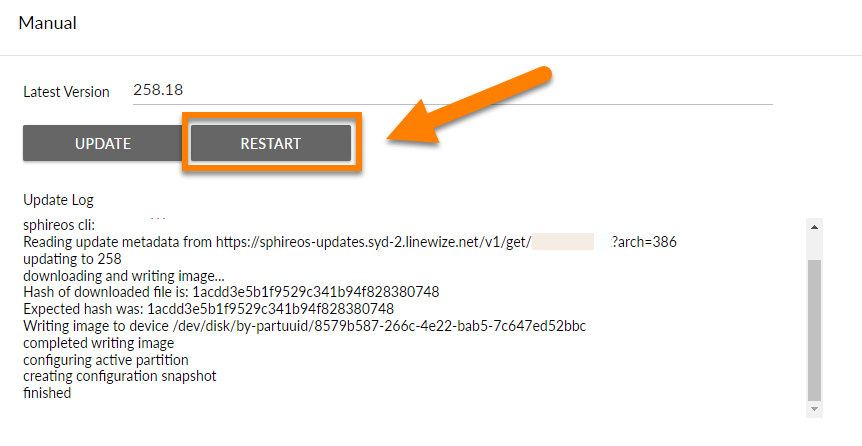 The device will now be updated to the latest version. If the update does not complete successfully, please immediately contact the Linewize Support team with a copy of the log.