This guide is for school administration and wellbeing staff.
School Manager's Cyber Safety section helps school leadership and wellbeing staff guide students through appropriate web use. The reports give an overview of students' online activity and allow you to investigate it in more detail.
Red Flags Report
The Red Flags page lists users with the most blocked attempts to access risky content. The list is based on the selected date range and can be filtered for specific categories of Red Flags.

A red background indicates this user attempted to access websites or services in the category more than most users in your selected time period. You can select the Username to go to their Dashboard and look at their overall online activity. Alternatively, you can select a Risk Indicator to view a timeline of the user's attempts to access this particular type of content.
See the Red Flags and Alerts Guide
Searches Report
The Searches report displays your users; top search terms in Google, Bing, and YouTube search.
Important
The report requires Connect for Chrome or your IT support to enable the inspection of traffic when other versions of Connect are installed on your users' devices.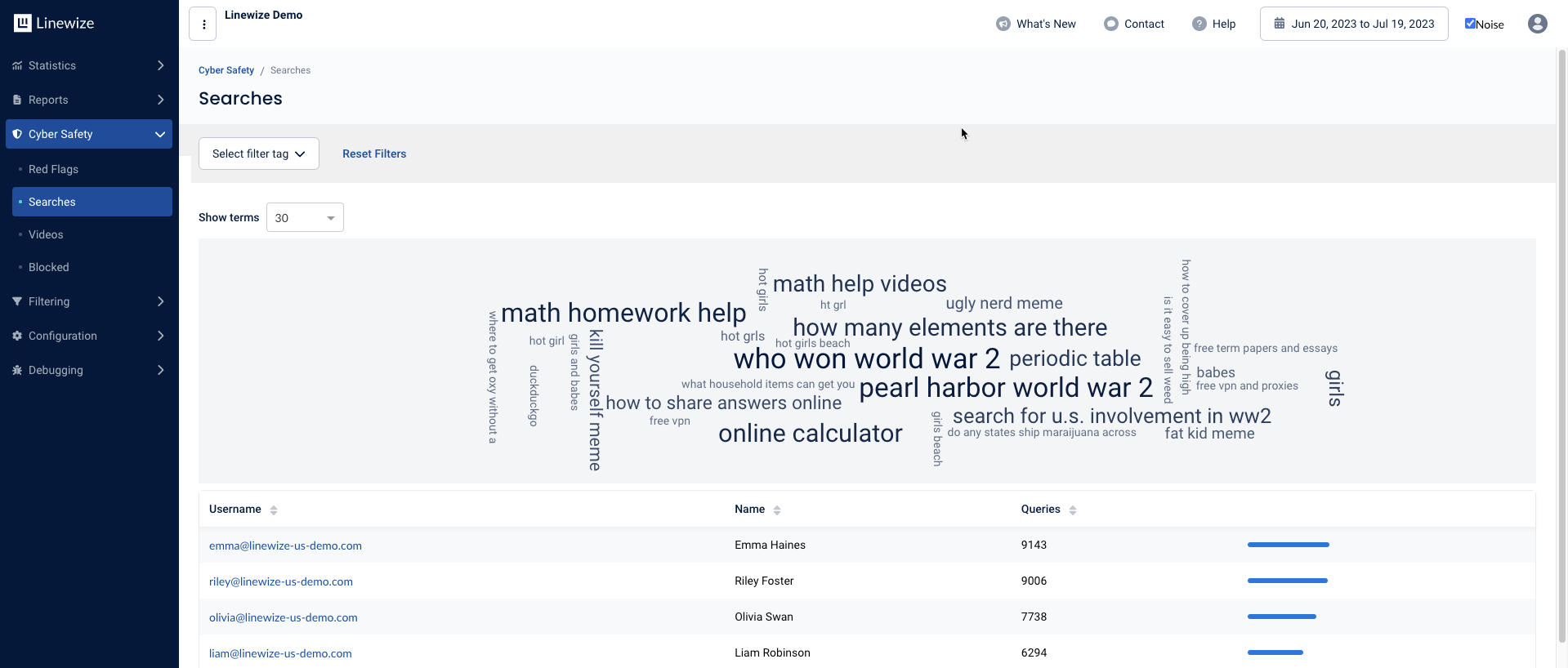 The Searches report allows you to change the date range, select categories of search terms, and increase or decrease the number of top keywords displayed. You can sort the list by Username, Full Name or the total number of queries. A bar shows you the relative number of searches by user.
See the Search Reports Guide
Videos Report
The Videos report displays the most frequently watched YouTube videos for your selected date range. The summary shows a thumbnail, the video title, and a count of the number of views during this time period.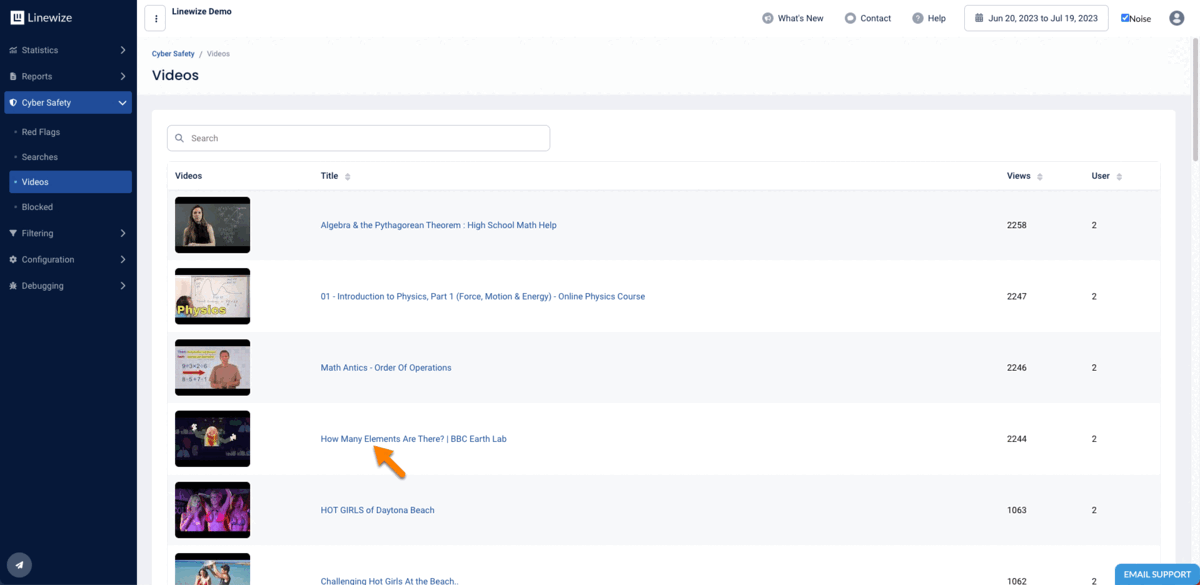 You can click on a video title to see which of your users watched the video and when.
See the Videos Report Guide
Blocked Reports
The Blocked report displays a count of the number of times:
users and Apps and Websites were blocked; and
filtering rules were active.
You can see the ratio of the most frequently blocked activities by utilizing the top six blocked applications, websites, and blocked users.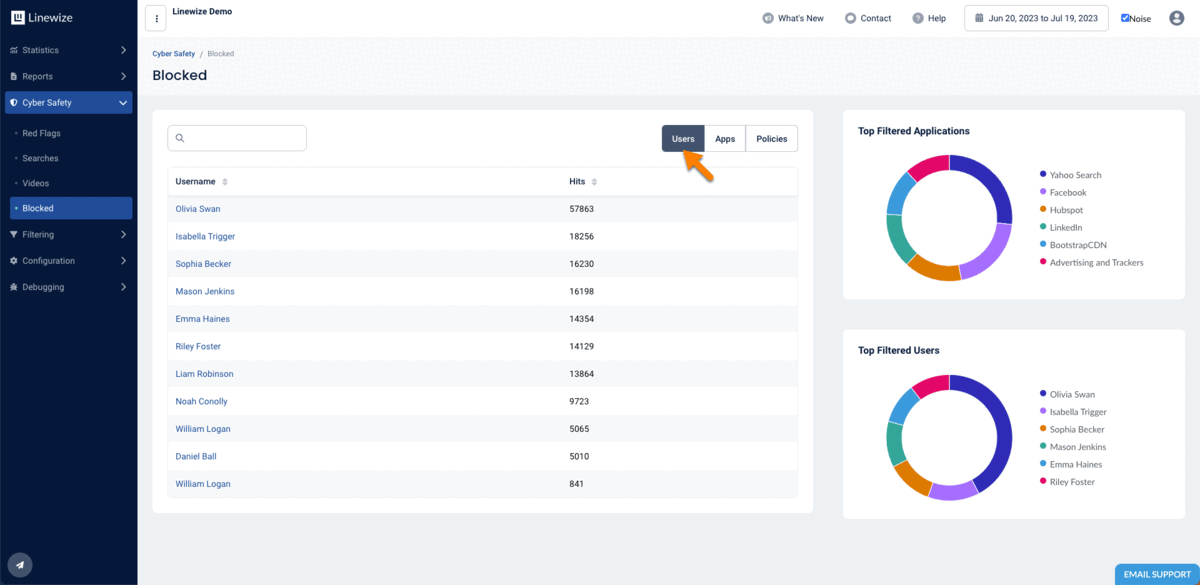 You can click on the linked item in the first column to see more detail:
Username: takes you to the User's Journey Report
Application: takes you to the Applications and Websites page
Policy: takes you to see a list of users who were blocked from that category of content
See the Blocked Reports Guide
Share this information with your staff. Download and print our Cyber Safety Quick Reference Guide.